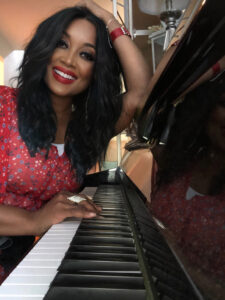 Submit an e-mail today with at least the following:
Your name
Best way to contact you
The name of the event or project
The service you wish Roz to provide, including any repeated tasks or dates, commitments, equipment, extra musicians and singers, etc.
The date and time of the requested service
The budget you plan for the service
Email
Address
C.O. Dignitary LLC
PO Box 50344;  Bellevue, WA 98015
Get in Touch
Live musical performance!
Studio recording!
Musical arranging!
Vocal coaching!